With over 60 years of combined distribution and sales management experience, MAPLE DISTRIBUTING was founded by Chris Jones and Mark Klein, along with Chris' sons, Ryan and Trey. Conveniently located in the heart of Dallas, the MAPLE DISTRIBUTING office and warehouse are less than one mile from Dallas Love Field, and offers exceptional access to premium transportation, luxury accommodations, and outstanding retail and restaurant opportunities to meet our client's needs when visiting our facilities.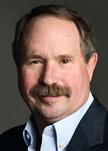 Chris Jones, CEO
Chris has a track record of success with multiple businesses in multiple industries including retail products and services, manufacturing, distribution, online sales and point-of-sale.

Mark Klein, President
Mark has an impressive track record of over 35 years of sales and marketing expertise in the kitchen and bath and furniture industries at Vent-A-Hood and Bassett Furniture.

Ryan Jones, VP Operations
Ryan is responsible for the day-to-day manufacturing and operations of Maple Distributing, managing relationships with vendors, and OEM customers.

Trey Jones, VP Logistics
Trey is responsible for quality control, logistics, and facilities, ensuring that finished products meet the quality standards all the way through transportation and delivery to the customer.